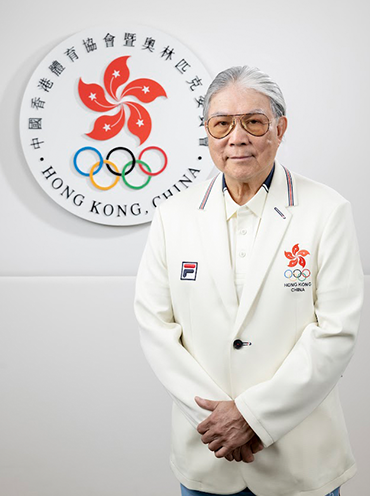 In 1951 could have predicted the progress that has been made to this date, not only with the dazzling technology but also the expertise in training, coaching and participation which has seen records fall and new bars rise only to be topple yet again. The athletes of today are better in every conceivable way than their predecessors who had, for the want of the facilities and the fund to succeed, the dauntless drive in their hearts. But as superb as our sportsmen and women are, they owe, each one, a moral debt to their precursors, to the pioneers who never turned disheartened when so often they engaged their games in the midst of sometimes public indifference, sometimes incomprehension. 
Back through the 1950s and into the 1990s that saw Hong Kong race ahead in development, sports were not a priority and were indeed an afterthought, if thought of at all. Those who entered into sports had to accept the oblivion, even the scorn, but persisted they did, perseverance in the face of adversity that enabled the SF&OC, which had then the adjective "amateur", since erased, to prefix its rubric, to survive – now to thrive. We have now a much brighter sporting future in this century and a guaranteed separate status that permits our best to compete for Hong Kong under the Bauhinia emblem and, when victorious, to receive the accolades to the refrain of our national anthem, one country united, two systems guaranteed. 
What does the future bode and how exactly it will unfold, no one but the oracle can predict. What is certain nevertheless for the next many years is the vitality and the relevance of the SF&OC whose message of striving for the higher, better, swifter is always resonant as long as the human being has a need to compete and to prove not just his fitness but his nobility in the cause of promoting peace, health, happiness and community – timeless qualities in the world of flux. Let me then join you to thank our forebears and pledge anew our commitment to the Olympic ideals that we not only practise but hope to embody in all we do.
Timothy T. T. FOK GBM, GBS, JP
President
霍震霆大紫荊勳賢GBS, JP
中國香港體育協會暨奧林匹克委員會會長