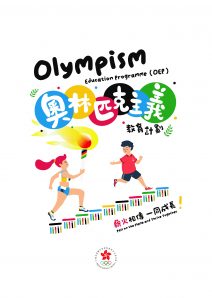 Show more photos
Show less photos
Olympism Education Programme
The Olympism Education Programme (OEP) has been organizing since 2005 and has received positive acclaims from schools and community organizations. The programme aims to enhance participants' understanding on Olympism, enrich their knowledge on sports development in Hong Kong and encourage participation in sports. It offers diversified activities with substantial and interesting information for participants.
Schools and organizations are welcomed to participate in the OEP which is free of charge. The duration of each session normally lasts no longer than 1 hour. The number of participants is preferred to be at least 30 persons. Schools and organizations are kindly requested to provide venue and basic equipment. Local serving or retired athletes will be designated as guest speakers to share their sporting experience with participants.
Click to download Brochure, Programme Content and Application Form.
For enquiries:
Olympism Education Team
Tel: 2504 8517
Fax: 2881 1859
Email: oep@hkolympic.org